February Meeting
Monday, February 26, 2018 – 7:30 PM (4th Monday)
Or Olam-The East 55th Street Synagogue
308 East 55th Street Synagogue
New York, NY 10022
(NOTE: 4th Monday)
---
March Meeting
Monday, March 19, 2018 – 7:30 PM
Or Olam-The East 55th Street Synagogue
308 East 55th Street Synagogue
New York, NY 10022
---
Shomrim Annual Dinner Dance
Thursday, March 22, 2018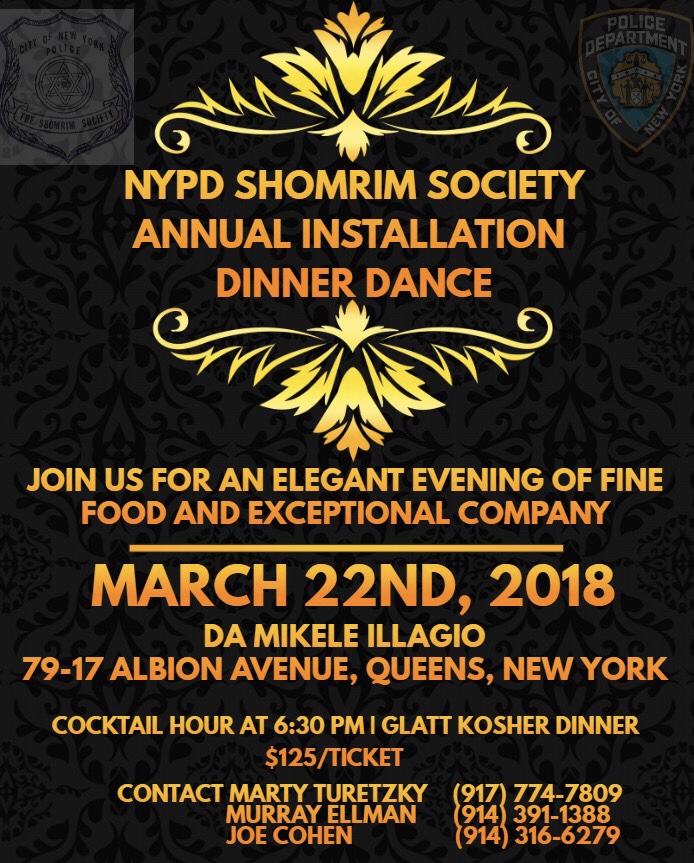 ---
Passover Packaging and Distribution
Packaging: Friday, March 23, 2018, 9:00AM
Distribution: Sunday, March 25, 2018, 9:00AM
RABBI JACK M. SABLE
SHOMRIM PASSOVER PACKAGING & DISTRIBUTION
Once again it is time for Shomrim to perform our greatest mitzvah and your help is needed, as always.
The packaging for this year's distribution will be conducted on Friday, March 23, 2018 at 0900 hours at the community room at 477 FDR Drive (Between Delancey St. and Grand St.).
The distribution will take place on Sunday, March 25, 2018 at 0900 hours, at the same location.
ACTIVE MEMBERS OF THE SERVICE ARE REQUESTED TO ATTEND THE DISTRIBUTION IN UNIFORM.
---

SHOMRIM SOCIETIES OF NEW YORK and CHICAGO plus friends from FLORIDA ISRAEL 70TH Independence Celebrations Mission
APRIL 16th – 25th, 2018 (Pleasant Spring time)

Click here for details.
---
National Conference of Shomrim Societies Convention 2019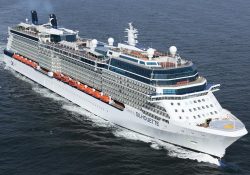 9 Night Southern Caribbean Cruise
Cruise Line: Celebrity Cruises
Cruise Ship: Celebrity Silhouette
Sailing on: February 1, 2019
Departing from: Fort Lauderdale, Florida
Visiting: Georgetown Grand Cayman, Aruba, Curacao, and Bonaire
Celebrity 1, 2, 3 GO Sale: Choose from HUGE Booking Bonuses! Choose 1 of 3 incredible offers (if booked before January 31, 2018):
Free Beverage Package:Receive a Classic Beverage Package for 2 (includes Alcoholic Beverages), valued at $88 per day
Free Gratuities:Receive pre-paid gratuities for two, valued at up to $30 per day
Onboard Credit: Receive $300 per stateroom
Tony Lostumbo
Cruise Planners/American Express
(954) 384-SAIL (7245)
cruisexpo@gmail.com
Contact:
Murray Ellman
718-543-4825
or
Marty Turetzky
917-774-7809
---
Old Timers Luncheon
June 7, 2018
More info coming soon.
[/vc_column_text][/vc_column][/vc_row]