April Meeting
Monday, April 23, 2018 – 7:30 PM (4th Monday)
Or Olam-The East 55th Street Synagogue
308 East 55th Street Synagogue
New York, NY 10022
---
May Meeting
Tuesday, May 22, 2018 – 7:30 PM (4th Tuesday)
Or Olam-The East 55th Street Synagogue
308 East 55th Street Synagogue
New York, NY 10022
---
Celebrate Israel Parade
Sunday, June 3, 2018
---
6th Annual Old Timers Luncheon
Thursday, June 7, 2018 – 12:00 Noon
(No one is old at this event) Everyone is welcome to attend…
Retired – Active – Uniform – Civilian
Ben's Kosher Restaurant and Delicatessen of Bayside
211-37 26th Avenue
Bayside, New York 11360
Join some of your long time friends and make some new ones.
RSVP by calling Paul Daniel at 516-731-6977
Make check payable to the Shomrim Society $39.00 per person (Glatt Kosher meal requests MUST be arranged in advance)
Send check to:
Shomrim Society – Chaplains Office
Attn: LUNCHEON – Paul Daniel
1 Police Plaza
NY, NY 10038
For additional information please contact: Bro. Paul Daniel at 516-731-6977 or shomrim.oldtimersluncheon@gmail.com
If you have a transportation issue please contact me and we will do our best to accommodate you.
***Dress Code: Casual / Come as you are***
---
National Conference of Shomrim Societies Convention 2019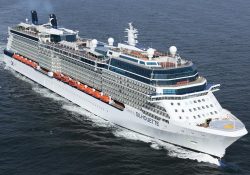 9 Night Southern Caribbean Cruise
Cruise Line: Celebrity Cruises
Cruise Ship: Celebrity Silhouette
Sailing on: February 1, 2019
Departing from: Fort Lauderdale, Florida
Visiting: Georgetown Grand Cayman, Aruba, Curacao, and Bonaire
Celebrity 1, 2, 3 GO Sale: Choose from HUGE Booking Bonuses! Choose 1 of 3 incredible offers (if booked before March 31, 2018):
Free Beverage Package:Receive a Classic Beverage Package for 2 (includes Alcoholic Beverages), valued at $88 per day
Free Gratuities:Receive pre-paid gratuities for two, valued at up to $30 per day
Onboard Credit: Receive $300 per stateroom
Tony Lostumbo
Cruise Planners/American Express
(954) 384-SAIL (7245)
cruisexpo@gmail.com
Contact:
Murray Ellman
718-543-4825
or
Marty Turetzky
917-774-7809
---