May Meeting
Tuesday, May 22, 2018 – 7:30 PM (4th Tuesday)
Or Olam-The East 55th Street Synagogue
308 East 55th Street Synagogue
New York, NY 10022
---
Celebrate Israel Parade
Sunday, June 3, 2018
Show your Support!
Time to practice marching with pride. This year the Celebrate Israel Parade will take place Sunday, June 3rd. After the usual rounds of handshaking with those who have come from afar and buddies we haven't seen since Academy days, we move out to 56th Street and 5th Avenue, where the parade will kick off at 11:00 sharp. UMOS please report in dress uniform.
Pre-Parade Collation 8:30 am
Temple Emanuel
East 65th Street and 5th Avenue
Gathering for Parade 11:00 am
at 56th Street and 5th Avenue
---
6th Annual Old Timers Luncheon
Thursday, June 7, 2018 – 12:00 Noon
(No one is old at this event) Everyone is welcome to attend…
Retired – Active – Uniform – Civilian
Ben's Kosher Restaurant and Delicatessen of Bayside
211-37 26th Avenue
Bayside, New York 11360
Join some of your long time friends and make some new ones.
RSVP by calling Paul Daniel at 516-731-6977
Make check payable to the Shomrim Society $39.00 per person (Glatt Kosher meal requests MUST be arranged in advance)
Send check to:
Shomrim Society – Chaplains Office
Attn: LUNCHEON – Paul Daniel
1 Police Plaza
NY, NY 10038
For additional information please contact: Bro. Paul Daniel at 516-731-6977 or shomrim.oldtimersluncheon@gmail.com
If you have a transportation issue please contact me and we will do our best to accommodate you.
***Dress Code: Casual / Come as you are***
---
June Meeting
Monday, June 18, 2018 – 7:30 PM
Or Olam-The East 55th Street Synagogue
308 East 55th Street Synagogue
New York, NY 10022
---
National Conference of Shomrim Societies Convention 2019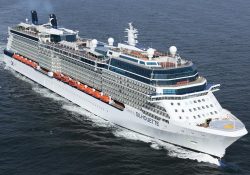 9 Night Southern Caribbean Cruise
Cruise Line: Celebrity Cruises
Cruise Ship: Celebrity Silhouette
Sailing on: February 1, 2019
Departing from: Fort Lauderdale, Florida
Visiting: Georgetown Grand Cayman, Aruba, Curacao, and Bonaire
Celebrity 1, 2, 3 GO Sale: Choose from HUGE Booking Bonuses! Choose 1 of 3 incredible offers (if booked before March 31, 2018):
Free Beverage Package:Receive a Classic Beverage Package for 2 (includes Alcoholic Beverages), valued at $88 per day
Free Gratuities:Receive pre-paid gratuities for two, valued at up to $30 per day
Onboard Credit: Receive $300 per stateroom
Tony Lostumbo
Cruise Planners/American Express
(954) 384-SAIL (7245)
cruisexpo@gmail.com
Contact:
Murray Ellman
718-543-4825
or
Marty Turetzky
917-774-7809
---