DARE TO BE LATE
Published February, 2017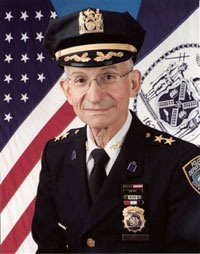 Thomas L. Friedman of the New York Times has written a wonderful new book entitled Thank You For Being Late: An Optimist's Guide To Thriving In The Age of Accelerations. In it he argues that there are three powerful forces that are transforming our contemporary world: technology, globalization, and climate change.
They are simultaneously altering every aspect of our lives at an ever accelerating rate. Friedman exhorts us to pause and think about what is happening around us. If we are to understand and grasp the impact of it all, it is essential to slow down and "dare to be late."
I am reminded of an observation made in the third century by Rabbi Joshua the son of Levi, who took a trip to Rome. He was especially struck by the care lavished upon statues, which were covered with exquisite cloth to protect them from summer heat and the winter cold. As he was admiring the beauty of Roman art, a beggar pulled at his sleeve and asked for a crust of bread. The sage looked at the statues and turning to the man in rags, he observed: "Here are statues of stone, covered with expensive clothes. Here is a man, created in the image of God, covered with rags.
A civilization that pays more attention to statues than to human beings shall surely perish." He was correct, for the decline and fall of Rome had already begun.
This story should make us reconsider our goals and aspirations. We seem to think that to survive, we must create better machines, rather than better people. We make our heaviest investments in technology and material objects. We place more emphasis on producing engineers than on inculcating values and ethics in our youth. This is an error, for the solution to living in a peaceful world will not come about through better rockets, but through finer spiritual structures.
We'll never comprehend the meaning of God without reverence for the human personality.
Rabbi Alvin Kass
Chief Chaplain of the NYPD