May Meeting
Date changed to Tuesday
Tuesday, May 21, 2019 – 7:30PM
Or Olam
308 East 55th Street
New York, NY
Celebrate Israel Parade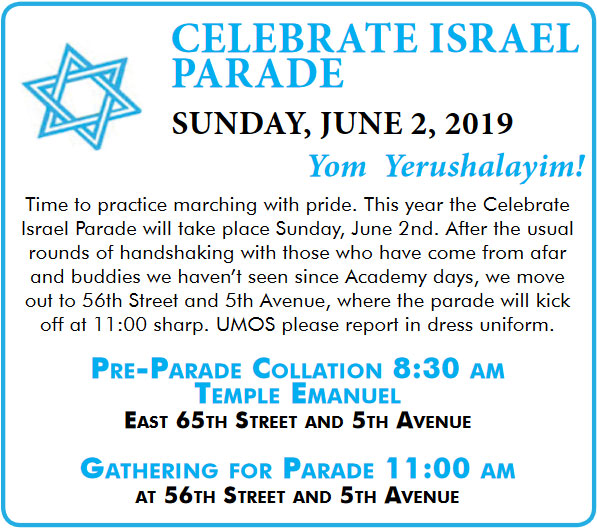 Old Timers Luncheon
Thursday, June 6, 2019
(No one is old at this event) Everyone is welcome to attend…
Retired – Active – Uniform – Civilian
Thursday, June 6, 2019 at 12:00 noon at
Ben's Kosher Restaurant and Delicatessen of Bayside
211-37 26th Avenue
Bayside, New York 11360
Join some of your long time friends and make some new ones.
RSVP by calling Paul Daniel at 516-731-6977
Make check payable to the Shomrim Society $39.00 per person
(Glatt Kosher meal requests MUST be arranged in advance)
Send to:
Shomrim Society – Chaplains Office
Attn: LUNCHEON – Paul Daniel
1 Police Plaza
NY, NY 10038
For additional information please contact Bro. Paul Daniel at 516-731-6977 or shomrim.oldtimersluncheon@gmail.com
If you have a transportation issue please contact me and we will do our best to accommodate you.
***Dress Code: Casual / Come as you are***
Father's Day Picnic
Sunday, June 16, 2019
Details coming soon.
Or call Picnic Chairperson Bro. Ben Gelber 917 378-5723
June Meeting
Monday, June 17, 2019 – 7:30PM
Or Olam
308 East 55th Street
New York, NY
Brooklyn Cyclones
Sunday, June 23, 2019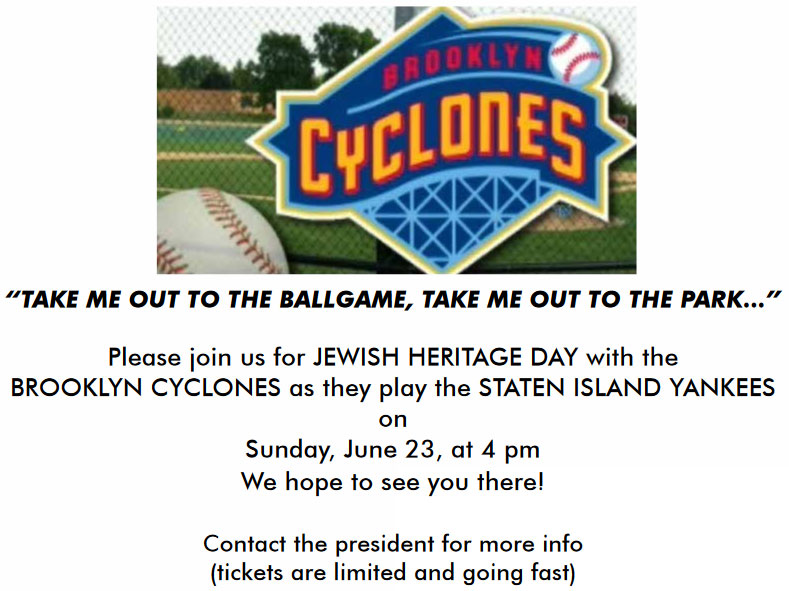 If you have questions call Pres. Spencer Strauss 212 203-9400.