September Meeting
Monday, Sept. 23, 2021 7:00PM (4th Thursday)
East Midwood Jewish Center
1625 Ocean Avenue
Brooklyn, New York between Avenues K & L in the Shul Sukkah
(Bar-B-Q collation)
October Meeting
Monday, October 18, 2021 7:00PM
Or OLam
East 55th Street Synagogue
308 East 55th Street
New York, NY
Memorial Service & Scholarship Breakfast
Sunday, Oct. 24, 2021 8:15AM
Temple Emanu-El
1 East 65th Street, New York, NY
(followed by a Breakfast Collation, location TBA)
Chanukah Candle Lighting
Monday, November 29, 2021 (time TBA)

1 Police Plaza
Children's Chanukah Party
Sunday, December 5, 2021
(time & location TBA)
National Conference of Shomrim Societies Convention 2022 – January 21, 2022 – 9 Night Southern Caribbean Cruise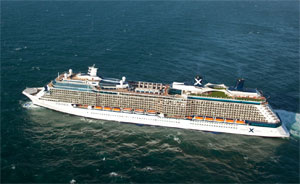 Cruise Line: Celebrity Cruises
Cruise Ship: Celebrity Equinox
Sailing on: January 21, 2022
Departing from: Fort Lauderdale, Florida
Visiting: Georgetown Grand Cayman, Aruba, Curacao, and Bonaire

Celebrity 1, 2, 3 GO Sale: Choose from HUGE Booking Bonuses! Choose 2 of 4 incredible offers.:
Free Beverage Package:Receive a Classic Beverage Package for 2 (includes Alcoholic Beverages), valued at $88 per day
Free Gratuities:Receive pre-paid gratuities for two, valued at up to $30 per day
Onboard Credit: Receive $300 per stateroom
Internet for two
Balcony – $ 1,809.00 PP Single – $ 3,618.00
Plus tax of $118.94 Per Person
Please contact our group cruise planner:
Tony Lostumbo
cruisexpo@gmail.com
(954)384-SAIL (7245)
SIGN UP NOW!
A $900.00 deposit is due at time of booking. Fully refundable until 10/01/2021
Insurance is additional but highly recommended.
Betty Astrizky
(516) 297-9639
Marty Turetzky
(917) 774-7809