March 15, 2021 Meeting – via Zoom
Guest Speaker our own Bro. Charlie Benaim Detective 1st Grade Charlie Benaim is assigned to The Intelligence Bureau's public security section and is assigned in the State of Israel.
Please join us as he shares his experiences and describes what it is like being assigned abroad.
Passover Distribution
Sunday, March 21, 2021
RABBI JACK M. SABLE PASSOVER DISTRIBUTION

A Message from the Event Chairperson

We are asking for volunteers to help us deliver these packages. If you are available on Sunday, March 21st please send me an email at the address below.
Due to the modified drive your financial assistance is needed more now than ever to ensure that the families in need have a kosher Passover. Please consider making a donation.
I am available to answer any questions or arrange for electronic contributions at 917-974-2659 or asstsgtatarmsshomrim@gmail.com.
Contributions* can be sent by mail to:
Philip Weisbord/Shomrim Passover Drive
84-37 253rd St., Bellerose, NY 11426
Checks can be written out to: Shomrim Society Passover Fund *Tax deductible for the 2021 year
April 2021 Meeting
Info TBA.
FATHERS DAY PICNIC
Sunday, June 19, 2021
(Conditions permitting)
National Conference of Shomrim Societies Convention 2022 – January 21, 2022 – 9 Night Southern Caribbean Cruise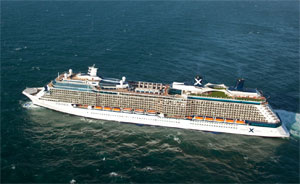 Cruise Line: Celebrity Cruises
Cruise Ship: Celebrity Equinox
Sailing on: January 21, 2022
Departing from: Fort Lauderdale, Florida
Visiting: Georgetown Grand Cayman, Aruba, Curacao, and Bonaire

Celebrity 1, 2, 3 GO Sale: Choose from HUGE Booking Bonuses! Choose 2 of 4 incredible offers.:
Free Beverage Package:Receive a Classic Beverage Package for 2 (includes Alcoholic Beverages), valued at $88 per day
Free Gratuities:Receive pre-paid gratuities for two, valued at up to $30 per day
Onboard Credit: Receive $300 per stateroom
Internet for two
Balcony – $ 1,809.00 PP Single – $ 3,618.00
Plus tax of $118.94 Per Person
Please contact our group cruise planner:
Tony Lostumbo
cruisexpo@gmail.com
(954)384-SAIL (7245)
SIGN UP NOW!
A $900.00 deposit is due at time of booking. Fully refundable until 10/01/2021
Insurance is additional but highly recommended.
Betty Astrizky
(516) 297-9639
Marty Turetzky
(917) 774-7809