Chanukah Candle Lighting – December 23, 2019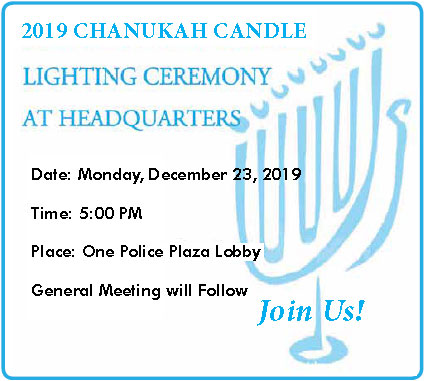 December Meeting
Monday, December 23, 2019
After Chanukah Candle Lighting
One Police Plaza
Kids Chanukah Candle Lighting – December 29, 2019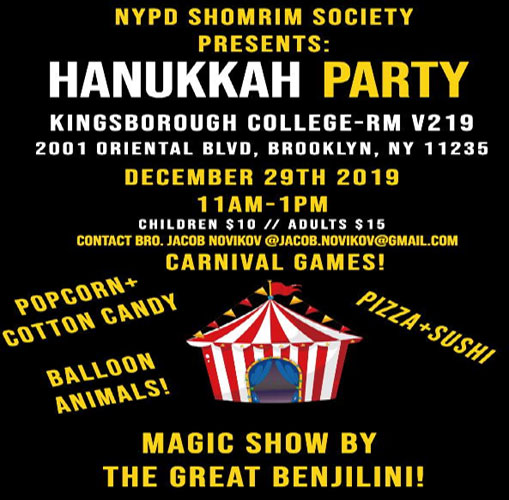 National Conference of Shomrim Societies Convention 2020 – January 10-20, 2020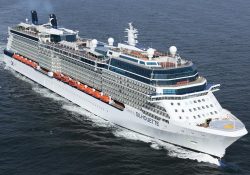 We have gotten such an overwhelmingly positive response to the 2020 National Shomrim convention that there are only a few cabins left on the cruise ship Celebrity Reflection, which will sail from Ft. Lauderdale on Friday, January 10, 2020, to St. John's, Barbados, St. Lucia, St. Kitts and St. Maarten, and return on Monday, January 20, 2020. With four sea days and 5 ports of call, this will be an ambitious and exciting convention, and we will visit locations in the Southern Caribbean where we have never been. Our group rate is currently approximately $1,500.00 lower than the published cruise fare, a great deal that won't last! Anyone wishing to join us must contact Tony as soon as possible to lock in the special price for our group.
Balcony – $1,739 pp (single supplement $3,478) Inside – $1,179 pp (single supplement ($2,358) Anyone booking a cabin can choose one of these four perks:
Free gratuities
Classic beverage package
Free internet
$300 shipboard credit Everyone will receive a $50.00 shipboard credit regardless of when they book a cabin.
A $900 deposit is due at the time of the booking and is fully refundable until October 1, 2019.
Taxes are an additional $104.56 per person.
Our group will also have our own private cocktail party, Sabbath services and our signature lecture series.
A few more surprises are planned.
Please contact our group cruise planner Tony directly at tony@cruiseplannersone.com or (954)258-0088 for additional information and to book for our 2020 convention.
January Meeting
Monday, January 27, 2020 (Note: 4th Monday)
7:00PM
Or-Olam
The East 55th Street Synagogue
308 East 55th Street
New York, NY