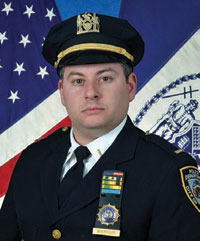 Gary Marcus
January 2022
Looking back at the last two years I don't know where the time has gone.
Yet, as I take inventory of all we have been through together, there is no shortage of spirit and determination.
From pandemics and great losses, we have made fantastic triumphs. When necessary, we pivoted and took our brotherhood virtual, charting a new way to conduct our meetings that allowed for some of our greatest participation yet. When it was unsafe to gather and hand out food packages for Passover, we reimagined the model, saddled up and delivered the food to those who needed it most, making an even greater impact by expanding the reach of our program across the city. Most recently, when we cautiously gathered to remember those we lost; we joined together not only in synagogue, but outdoors at the Central Park Precinct so everyone could participate in some way.
The resilience and innovation displayed by all our members over the last two years has been truly inspiring. I could not be prouder to have served alongside such a tremendous team that helped make it all possible. However, often at the center of that innovation and planning was one man, Brother Philip Weisbord, our in-coming President. Leading this organization and serving as your President for the last two years has been the honor of a lifetime, but as my tenure comes to an end, I know we are in extremely capable hands. Thank you to everyone who helped make the last two years a success and to Phil, I wish you the best of luck.
Fraternally,
Bro. Gary Marcus