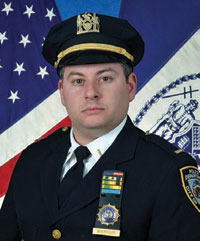 Gary Marcus
March 2021
Passover is quickly approaching; a Holiday that celebrates freedom through story-telling and dining with good company. While this past year thankfully did not see us as slaves, making and lifting bricks in the blistering deserts of Egypt, we did suffer a different kind of subjugation. How glorious would it be to sit around the Sedar table surrounded by loved ones, telling stories and drinking wine free of fear from illness.
As vaccines make their rounds and we notch back toward normalcy I hope that all our members have the opportunity to celebrate our freedom from slavery with renewed vigor and meaning with those they hold dear in the safest way possible.
And in typical Shomrim fashion let us never forget to help those less fortunate than ourselves. The annual Passover distribution is perhaps our finest hour and your participation and support is more essential than ever. Please consider joining us as we deliver kosher for Passover food to families in need all around the city.
Wishing you and your family a very joyous and kosher Passover, chag Pesach kasher vesame'ach.
Fraternally,
Bro. Gary Marcus