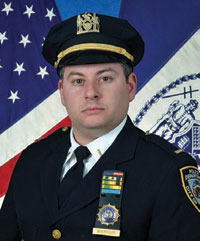 Gary Marcus
June 2021
I would like to start by congratulating Phil Weisbord on being elevated to 1st Vice President. You always have the welfare of the society and its members in mind, and I know you will do great things in your new role.
As we approach our summer break, I could not be happier that we do so with a multitude of indications that the worst of this pandemic is behind us. We adjusted the way we do business for the safety of our membership, and I am so pleased that we are now able to make adjustments back towards normal. Our virtual meetings were a huge success. We reconnected with Sisters and Brothers from near and far who have not always been able to participate in person; and for that I am grateful. But thankfully, the long-awaited time has come for us to meet again. We will be holding our family day picnic on June 20th. This is an outdoor event open to all of membership, their family, and friends. Additional details can be found in this newsletter. I am also pleased to announce that our June General Membership Meeting will also be held in person on June 21st. The meeting will be held in a large room at the new Police Academy where anyone wishing to distance can do so safely.
The most important element of our return to normal is you. I hope after so much time apart everyone will make their best effort to participate and attend our upcoming events. I truly look forward to seeing you.
Fraternally,
Bro. Gary Marcus