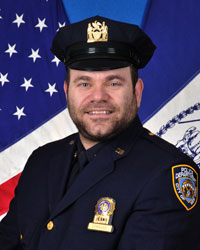 Spencer Strauss
November 2019
I wanted to begin this months newsletter by thanking everyone for coming out to our annual memorial and scholarship breakfast. A major thank you goes out to Brothers Ellman and Neumann for putting the event together. It was an especially momentous occasion because this years breakfast marked the one year anniversary of the horrible tragedy that occurred at the Tree of Life Synagogue. May our brothers and sisters memories continue to be a blessing.
It was our pleasure and honor to award Councilman Chaim Deutsch as our 2019 person of the year. His work at the city council is always appreciated and we continue to wish him Mazal in representing us!
I would like to remind our membership that we have a few events coming up in the next few months. Bro. Gelber is running our Annual Cigar night, and Bro. Novikov will be running our children's Chanukah party (details to follow). Also, please join us at the 1PP Chanukah menorah lighting.
As always please stay safe and see you at our upcoming events!
Spencer Strauss