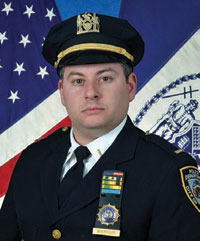 Gary Marcus
February 2021
I would like to start by thanking everyone who joined us at our last meeting and participated in swearing in our board. A special thanks goes out to honorary member Judge Bruce Balter who administered the oaths of office.
At our January meeting we outlined a plan to hold two events this year before our summer break, our Passover distribution in March and conditions permitting, our Father's Day Picnic in June. Stay tuned for updates as we get closer.
I look forward to the day when we can bring our meetings back to an in-person setting. Until then I hope everyone continues to join us during our virtual meetings. We will be taking advantage of the unique opportunity this virtual platform affords us by inviting dynamic guests and speakers to address our membership. Our first guest is scheduled to join us at our next meeting this February 16th at 1900 hours. I hope to see you there.
Wishing you and your family a Happy and Festive Purim.
Fraternally,
Bro. Gary Marcus