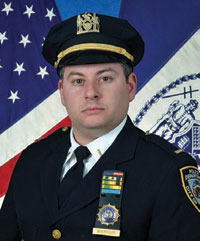 Gary Marcus
February 2020
I am sincerely grateful for the opportunity to lead this storied society.
Thank you to everyone who joined us at our last meeting. It was truly humbling and encouraging to see so many Brothers come out and cheer on our incoming board. I would also like to thank my friend and mentor, Brother Deputy Chief Michael Kemper, for administering the oath to our board.
The energy and camaraderie was palpable and hopefully contagious as we press forward with a renewed vigor through these very challenging times in our communities. I invite everyone to reach out to an eligible member and encourage their participation in any of our upcoming meetings or events; there has not been a time in recent history where standing together has been so vital and consequential.
I want to let the entirety of our organization know that your 2020 board officers are dedicated to the advancement of our membership and I am honored to work with them.
And as always, stay safe.
Fraternally,
Gary Marcus