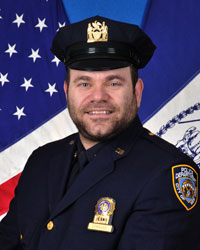 Spencer Strauss
April 2019
Happy April everyone!
How the time is flying! I wanted to begin this months message with a word "thanks". Thank you to each and every one of our members and their families and friends for joining us at the Da Mikale Illagio on March 28th for our Installation Dinner. A tremendous debt of gratitude goes out to our very own Bro. Marty Turetzky and Bro. Murray Ellman for putting together yet another amazing dinner!
We hope to continue moving forward in the year with the high energy we've started with and look forward to all of our upcoming events. With that said, our biggest charitable event is quickly approaching. The Passover Distribution is coming up on April 12 &14 where we really need everyone's help in packaging and then distributing Passover care packages to the needy of the lower east side. It's time to do a mitzvah and we in the society are calling on anyone that is available to come help us in this tremendous endeavor. As part of my administration I am welcoming all ideas on how to increase our charitable events as part of a "chessed" campaign.
Also coming up is our Fathers Day Picnic Event that is being run by Bro. Ben Gelber. We have some very exciting details in the works for this year and ask that you be on the lookout for an upcoming email about the event.
Wishing Each and everyone a Kosher and Zisen Pesach.